Overview
The Web link options allow you to create a link to an external web page.
Procedure
Navigate to the page you would like to add a Web link and hover over Build Content.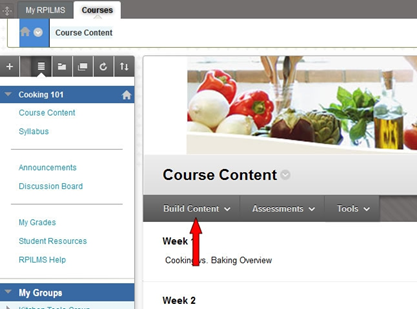 A drop-down menu will appear. Under the Create column, scroll to and click Web Link.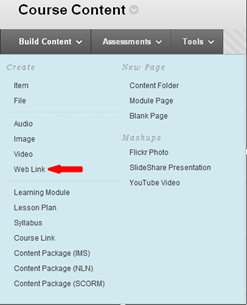 Enter a Name in the Name field. Enter a URL in the URL field. Optional: You can enter a desciption in the description text box.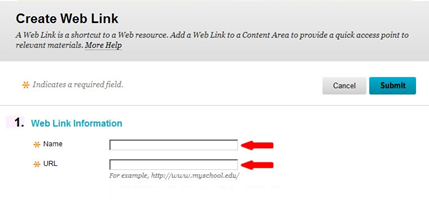 Optional: you can attach a file to the web link. Click either Browse My Computer or Browse Course depdening on where the file resides, either on your computer or in the Course files.

You can choose to set the options to permit users to view this content or track number of views. You can also set Date and Time restrictions.

When finished click Submit.