Overview
To configure Mail app on your Mac to access RPI Exchange email
Procedure
1. Launch System Preferences and select 'Internet Accounts'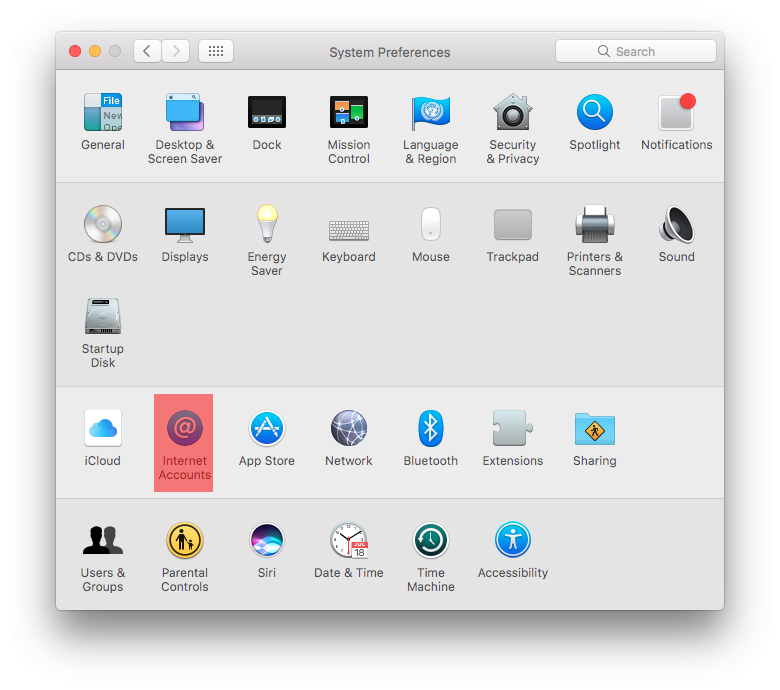 [System Preferences dialog box with Internet Accounts icon selected]
2. Select 'Exchange''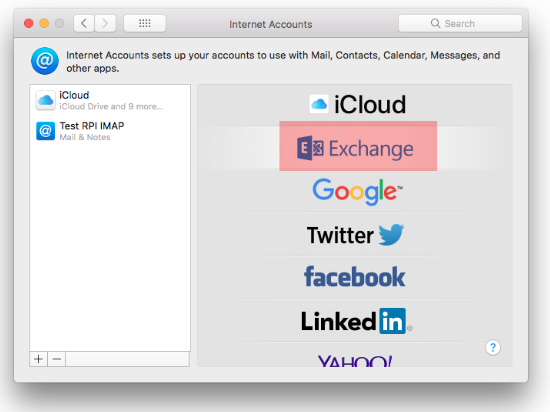 [Internet Accounts dialog box with the word Exchange selected]
3. Enter your name, your RPI email address and password then click 'Sign In'.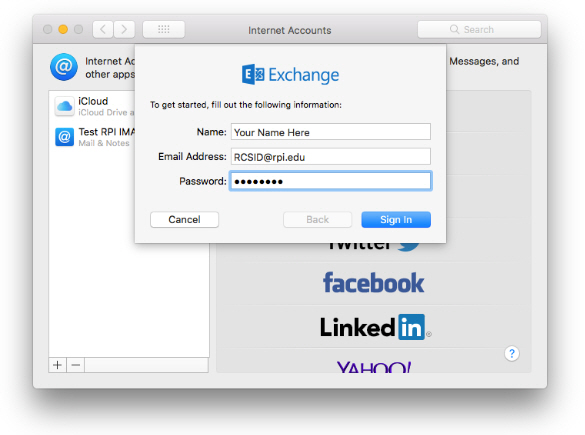 [Exchange dialog box showing Name, Email Address and Password fields and the Sign In button selected]
4. If the account is setup successfully, you will see a screen to select the apps you want to use with this account. Click 'Done'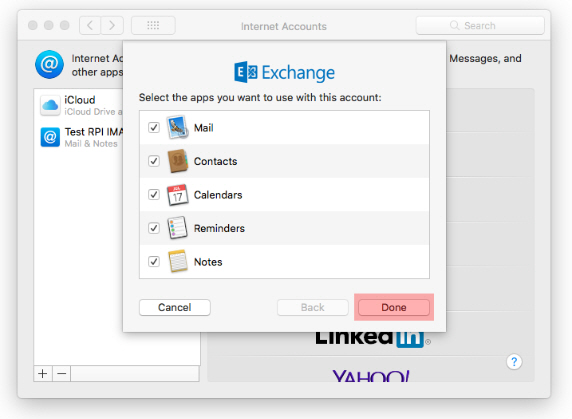 [Exchange dialog box with the Done button selected]
5. Launch Mail app. Send a test email from this account to verify that your email is functional. If you need additional assistance, please submit a request for assistance.