Overview
To configure Mail app on your Mac to access RPI Exchange email
Procedure
1. Launch System Preferences and select 'Internet Accounts'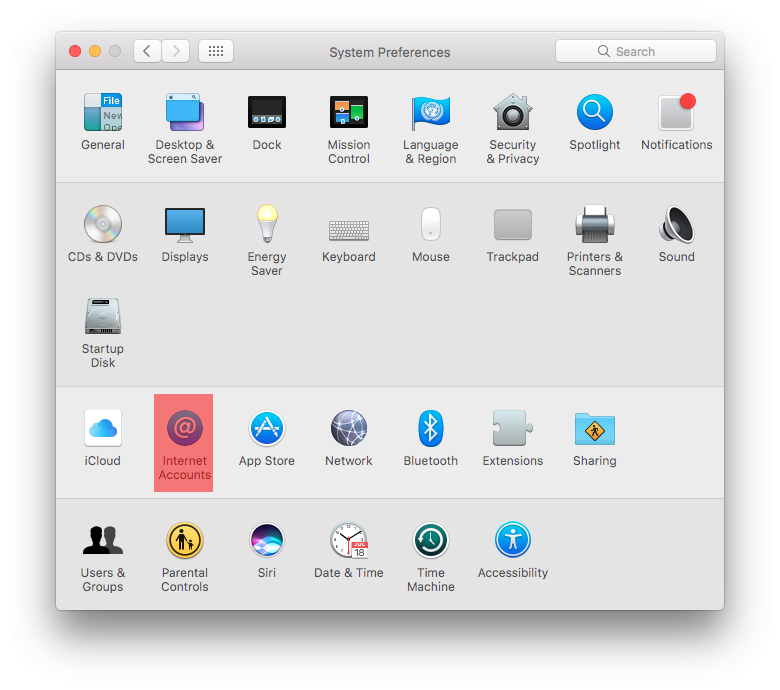 2. Select 'Exchange''
3. Enter your name, your RPI email address and password then click 'Sign In'.
4. If the account is setup successfully, you will see a screen to select the apps you want to use with this account. Click 'Done'
5. Launch Mail app. Send a test email from this account to verify that your email is functional. If you need additional assistance, please submit a request for assistance.