Overview
Students can use the following instructions to configure your iOS device's email client to use Rensselaer's IMAP mail service.
Procedures
NOTE: Prior to configuring email on your phone you must first have the Cisco Anyconnect App working with Duo. If you do not have that yet please go to this article: VPN - Mobile Device iOS iPhone/iPad
1. Go to Settings.
2. Tap the Mail, Contacts and Calendars if you have an iOS 10 and older, Tap Accounts & Passwords if you are on iOS 11
3. Tap Add Account.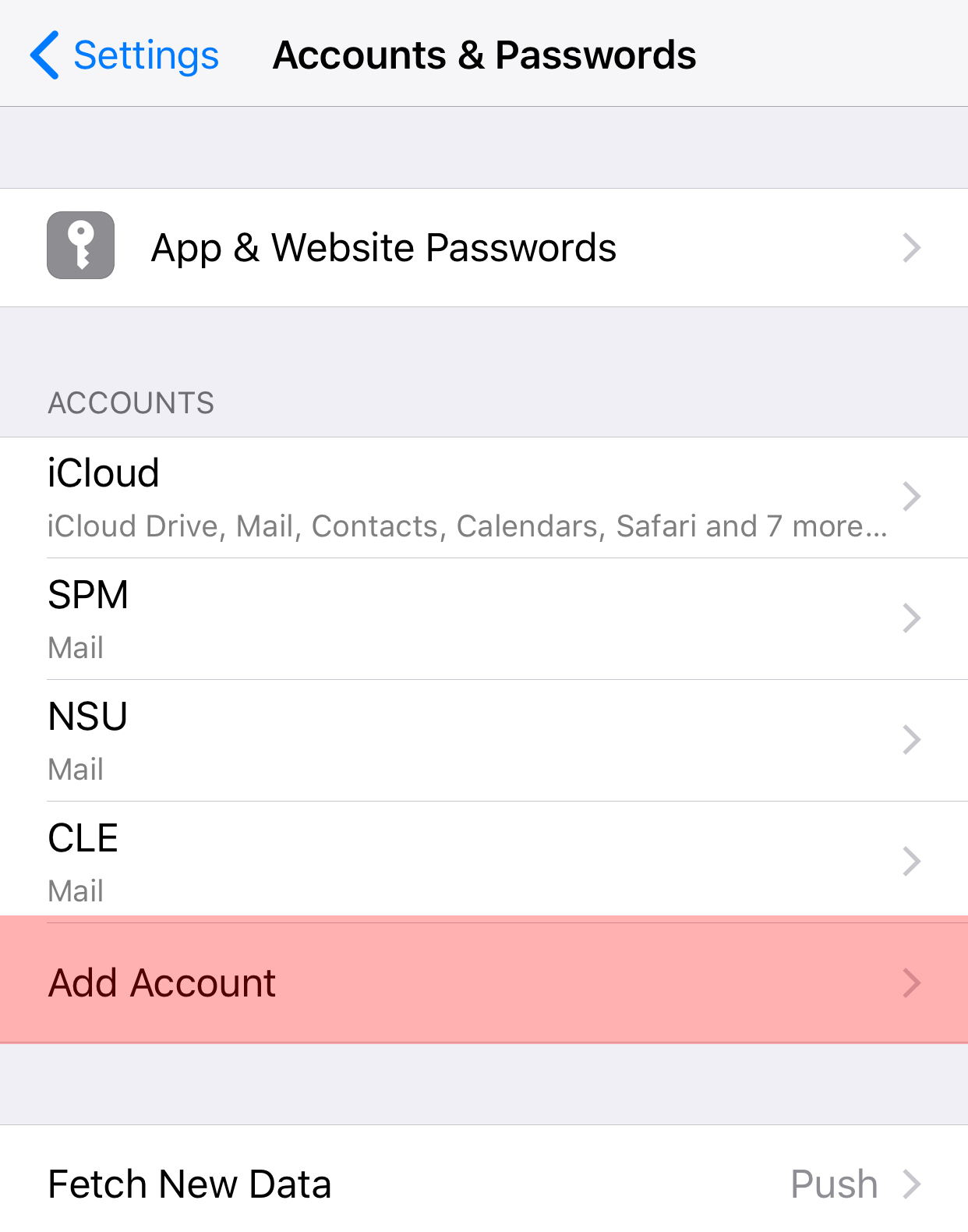 [Accounts and Passwords screen showing Add Account selected]
4. To add your RPI IMAP email account, tap Other.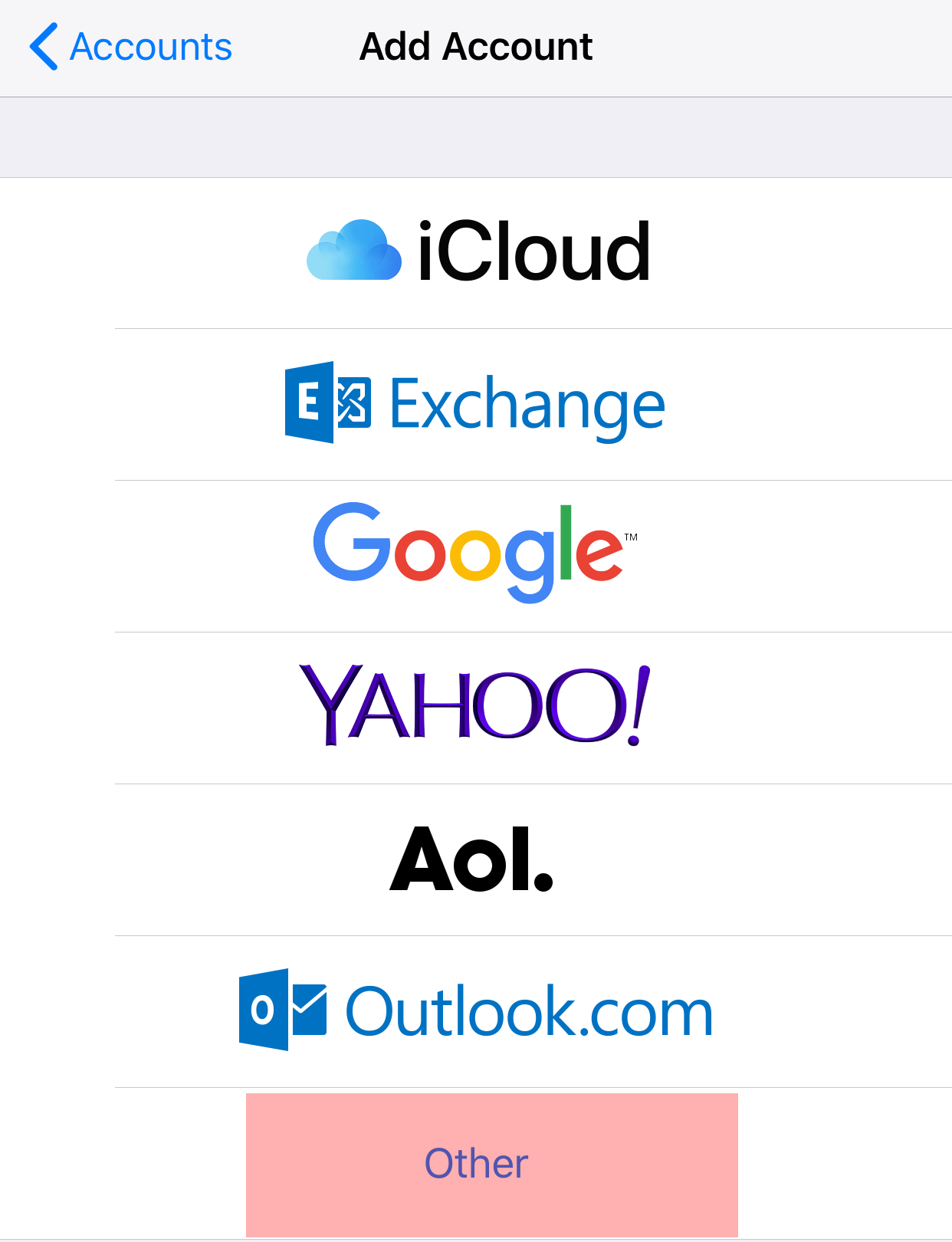 [Add Account screen with other selected]
5. Tap Add Mail Account.
6. In the appropriate fields, enter your name as you want it to appear to others when you send a message, as well as your RPI email address and your RCS password.
7. Enter mail.rpi.edu under Hostname, and your RCS ID WITHOUT @rpi.edu and password under Incoming Mail server.
8. Re-enter the information again under Outgoing mail server. It is necessary for you to enter it a second time.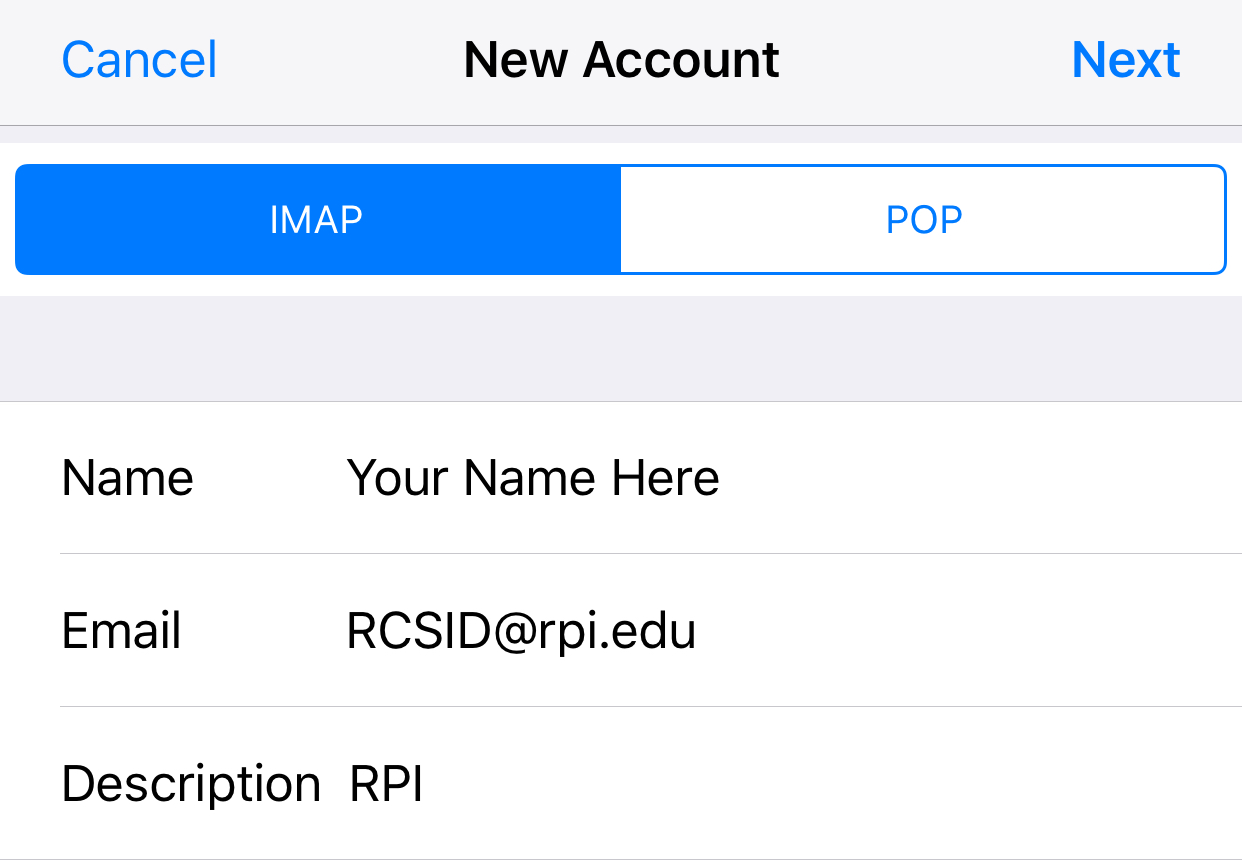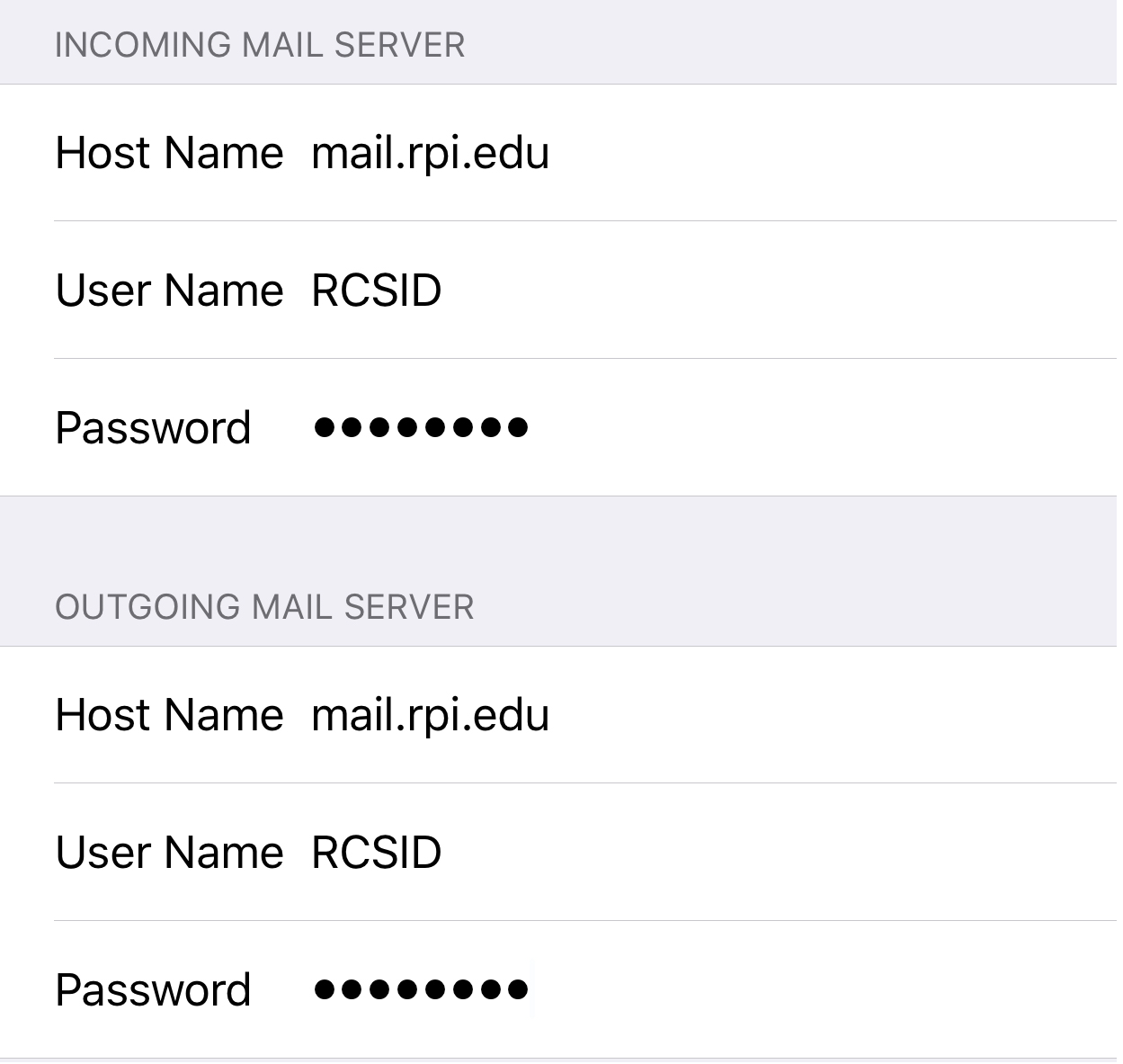 [New Account screen showing IMAP selected with Name, Email, Description. Incoming mail server with Host Name, User Name, Password and Outgoing mail server with Host Name, User Name and Password]
9. Once complete, navigate to your RPI email account settings, under Advanced, make sure that Use SSL is on and that the port is set to port 993.
10. Tap Done and close the Settings page to complete the IMAP setup.
11. Send a test email from this account to verify that your email is functional. If you need additional assistance, please submit a request.
Last Reviewed: 03-Feb-2023