Overview
The procedures below shows how to clear the local DNS cache on your computer. A DNS cache is just a memory of recent DNS lookups that your computer can quickly refer to when it's trying to figure out how to load a website. Clearing out the DNS cache is used to help fix internet connectivity issues.
Procedures
Windows 10
Type Settings in the windows 10 search area on the taskbar
Click Network & Internet
On the left side, choose WiFi or Ethernet
Choose on the far right "Change adapter options"
Right click on WiFi (WPA2) or Ethernet and choose "Properties"
Scroll through the list and double-click on "Internet Protocol Version 4 (TCP/IPv4)"
Make sure the following options are selected "Obtain an IP address automatically" and "Obtain DNS server address automatically"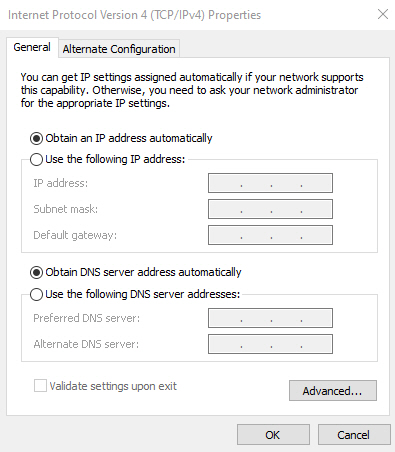 [Internet Protocol Version 4 (TCP/IPv4) Properties windows]
7. Click OK twice and close Network Connections.
Mac
Use the DNS pane in Network preferences on your Mac to add or remove DNS server.
Choose Apple menu
Click System Preferences
Click Network and then select a network service in the list on the left
Click Advanced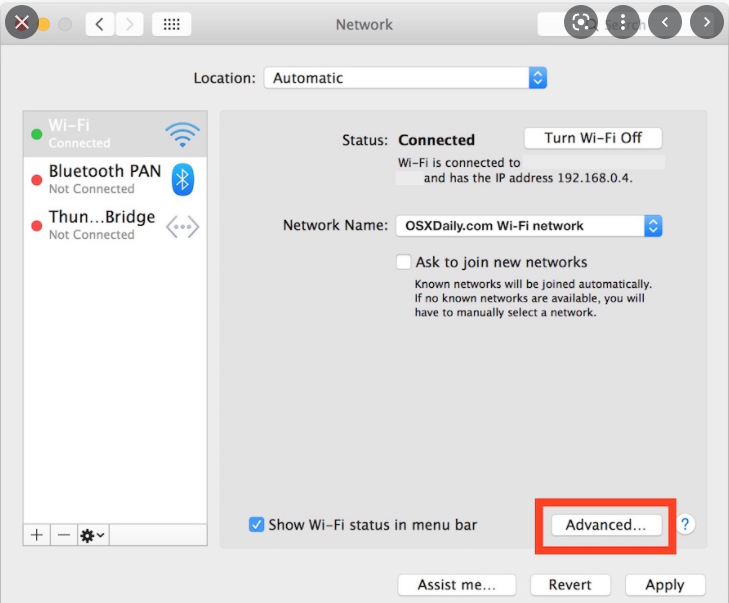 [Mac Network screen with Advance button selected]
5. Click the DNS tab.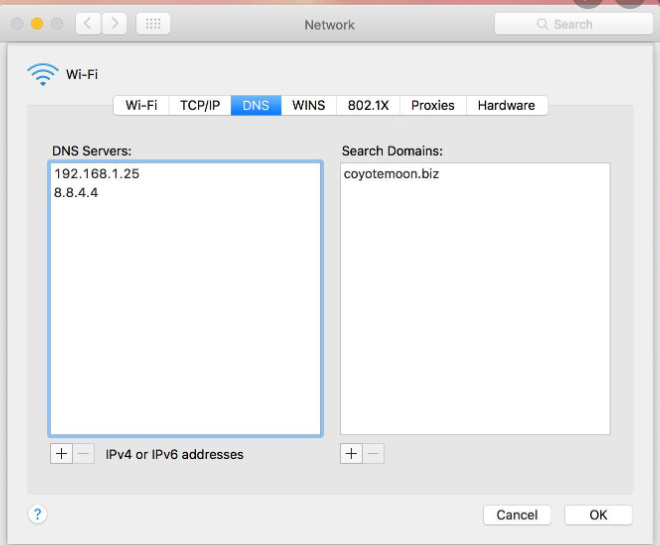 6. Select the DNS Server and then click " - "
7. Click OK.
Last Reviewed: 03-Nov-2021