Overview
Matlab users may get a warning that their license is about to expire. Our campus Matlab license has been renewed through 8/31/2021. If you receive this message, please follow the instructions below to manually update your license.
Procedures
Please follow the steps below to address this issue. This is just a reminder to update the license information that pops up annually.
From within MATLAB, on the "Home" Tab, please click on Help, on Licensing, and then on Update Current Licenses.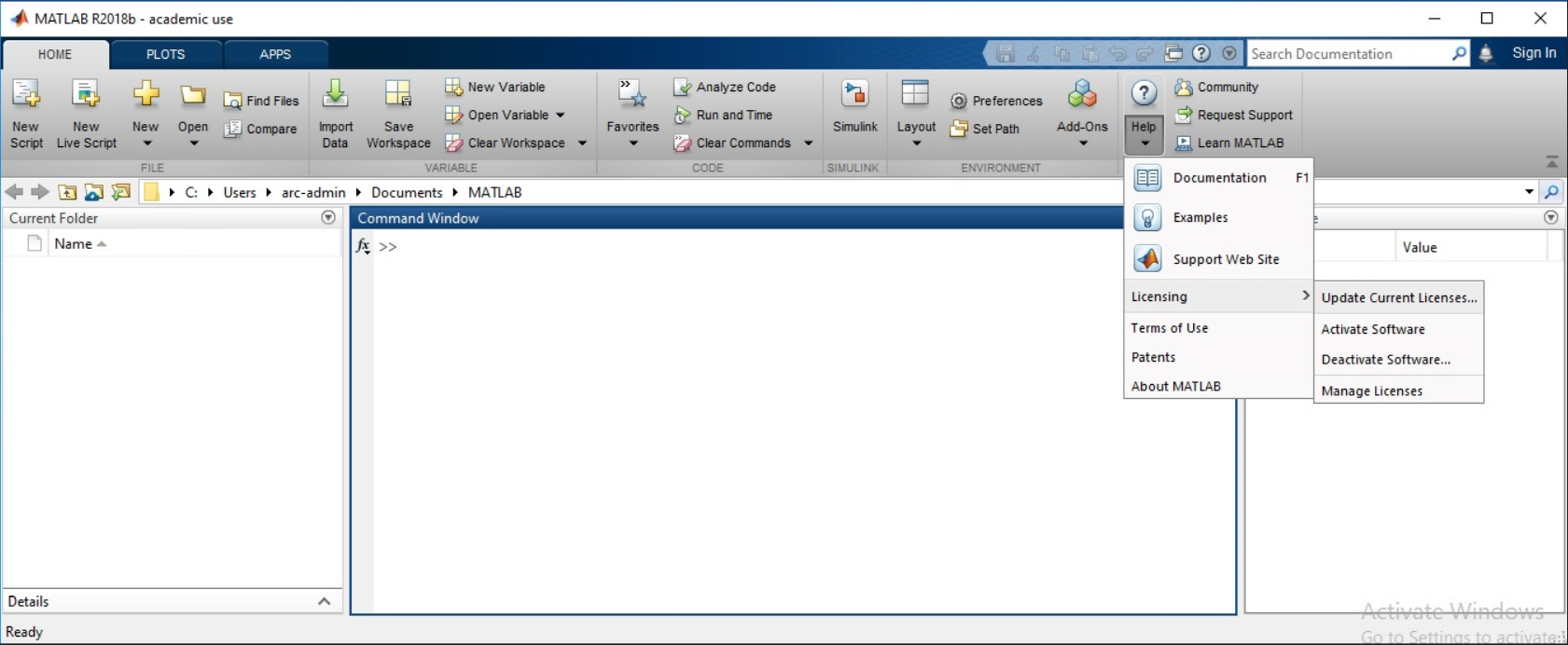 [Home tab showing help button selected, licensing selected and update current licenses selected]
Users should be able to select the license number in the pop-up window that appears, and update their license and then click Update.
**NOTE: you may have to run these steps again as an Administrator:
To open Matlab as an Administrator - right-click the Matlab icon from the Start Menu and choose More and then Run as administrator