Overview
Box is a content and collaboration tool. There are many links below to articles that can assist you in learning more about Box.
Details
What is Box | Features and Benefits
First Step - Requesting a Box Account (RPI active accounts and External to RPI)
Requesting a Box Account (for those with RPI active accounts)

Requesting a Box Account (for those external to RPI)
Training - Content and Collaboration using Box
This training consists of links to articles that include links from the Box Community and Percipio
Box Community - (https://support.box.com/)
Percipio Audio Videos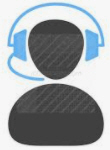 - RPI uses for their online learning platform - (rpi.percipio.com)
Mediasite Box Training video:
Go through Accessing Links in Mediasite videos before starting the training below.
Box Drive
Box for Mobile
References/Links
Box Community - a place to ask questions online regarding Box


Last Reviewed: 31-Mar-2021