Overview
If your Exchange email account has been migrated to Exchange Online and you have been enrolled your device in the MobEx service, your mobile device will be automatically updated to connect to Exchange.
Note: Connecting to the VPN to access your email will no longer be needed.
Procedures
After the management profile on your enrolled device has been updated, you will not receive email until you've entered your password and logged in to Office 365.
If you are not prompted to enter your password tap Settings > Mail > Accounts > Exchange Online OR Exchange Sync> Account and enter your password.
You will be prompted to log in to Office 365. User your email address and password.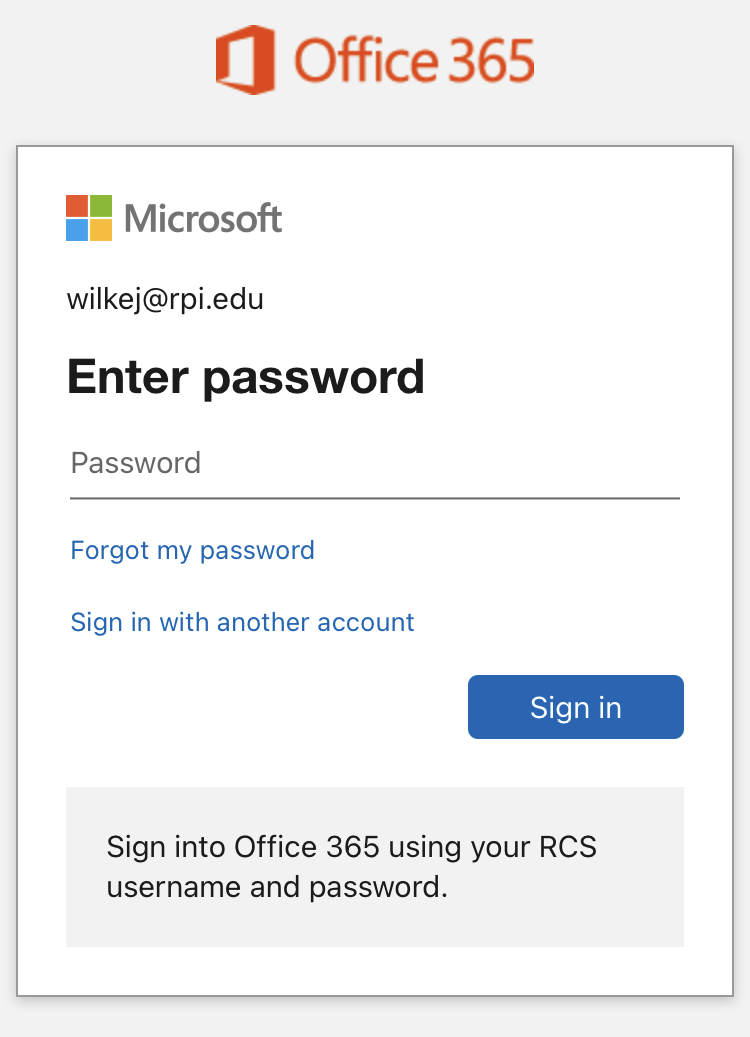 [Enter password screen]
3. Open the Mail app
Your email, calendar, and contacts will update in about 10 minutes. Please note: Only the last 30 days of email will be synchronized to your device.
Last Reviewed: 11-Jan-2022