Overview
Outlook for Mac configuration after migration to Exchange Online.
NOTE: Outlook for Mac does not support "New Outlook" for shared mailboxes.
Procedures
1. Connect to RPI network - either hardwire or WiFi wpa2 if on-campus or VPN if off-campus. (VPN connection is not needed after successful migration but may be needed for this initial configuration)
2. Open Microsoft Outlook
3. In the top left of your screen, Click on Tools - Accounts


[Top left of Mac Screen, Outlook Toolbar]
4. In the Accounts popup window, click on your RPI email account - click on

on the bottom left of the left column to remove account.

[Outlook E-Mail Accounts Page]
5. Click Yes to remove
6. Click on

on bottom left of the left column to add an account
7. Enter your RPI email address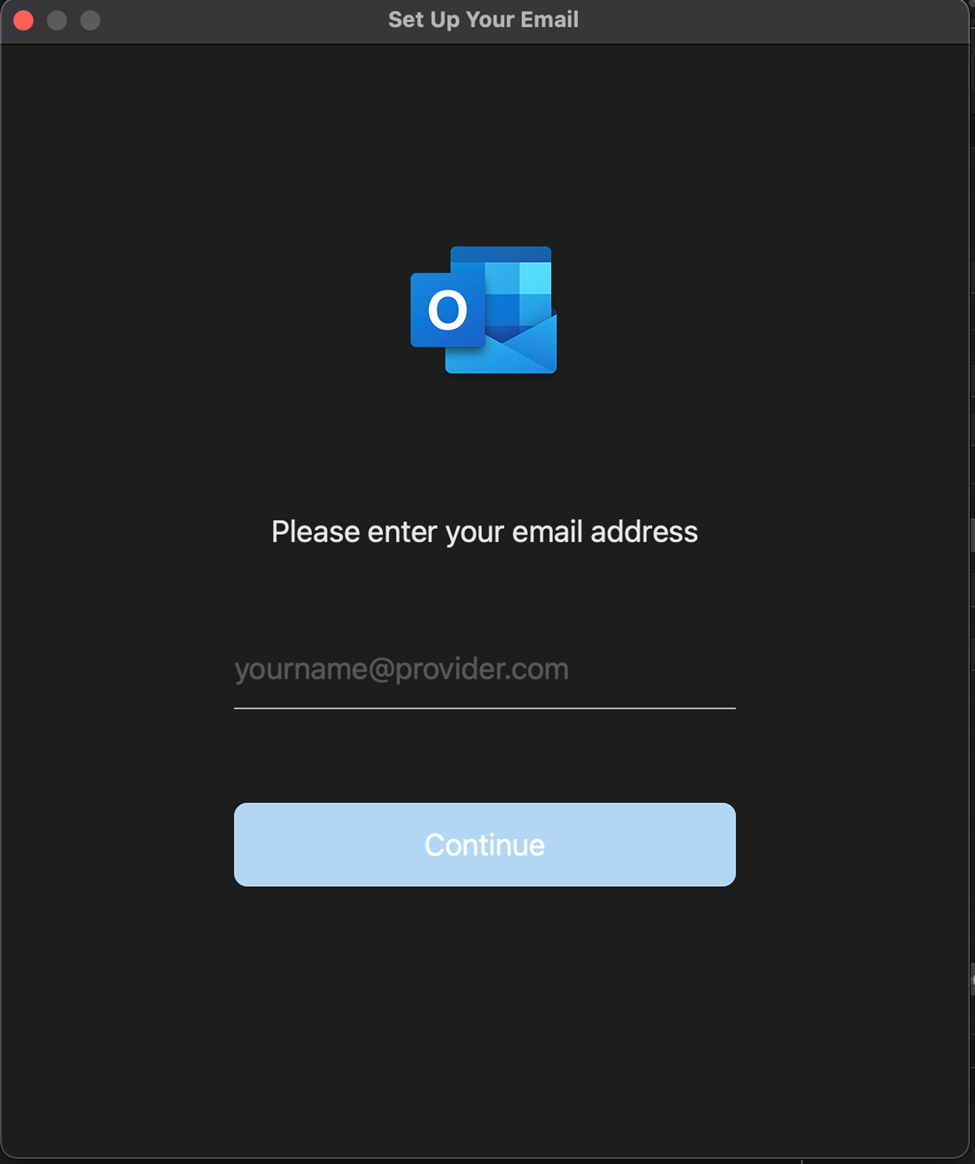 [Outlook New E-Mail Account Login Page]
8. This screen should come up Connecting to Office 365....
*You may be prompted for a User ID and Password. If so, please enter your RCS ID only (not full e-mail) and RCS password. You may be prompted to accept redirection. If that is the case please accept.
It should then go to the Microsoft Sign in - Enter your RPI Email Address - click Next - enter RCS Password.
[Microsoft New E-Mail Account Login Page]
9. May receive a Duo authentication push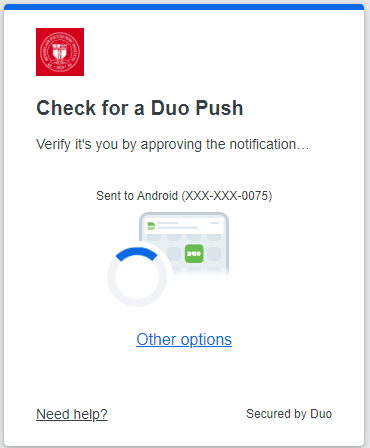 [Duo Push Notification Screen]
10. Click Done
11. You may want to turn off Focused Inbox:
https://help.protectedtrust.com/turn-off/on-focused-inbox-in-outlook
12. If prompted to try the "New Outlook," if you would like to switch to the new Outlook format, please make sure your device has the following minimum specifications for both Operating System and Outlook Version:
Mac OS Version 10.14 (Mojave) or later (can check by clicking Apple Icon in top left corner, and selecting "About this Mac.)"
Outlook Version 16.42 (20101102) and later (can check while Outlook is open by clicking Outlook on top task bar, and clicking "About Outlook.)"
13. IF shared mailboxes migrated same day as you reference this article:
https://itssc.rpi.edu/hc/en-us/articles/5864578704653-Shared-Mailbox-delete-and-add-to-Outlook-on-a-Mac-after-Shared-Mailbox-is-migrated
References/Links
None at this time.
Last Reviewed: 06-May-2022