Overview
How to add shared mailboxes/calendars that are on the Exchange server to Outlook for Windows.
Procedures
1. Open Outlook
2. If you already have the mailbox setup in your own account in Outlook this needs to be removed first - if not skip to step 3.
File - Account Settings - Account Settings
Double click on your entry (your email)
More Settings - OK - Advanced
If mailbox is listed under Open these additional mailboxes, then remove
Close Outlook and go back in
3. File - Account Settings - Account Settings
4. Click on New
5. Email address: enter mailboxname@rpi.edu (where mailboxname is the name of the shared mailbox) and hit connect.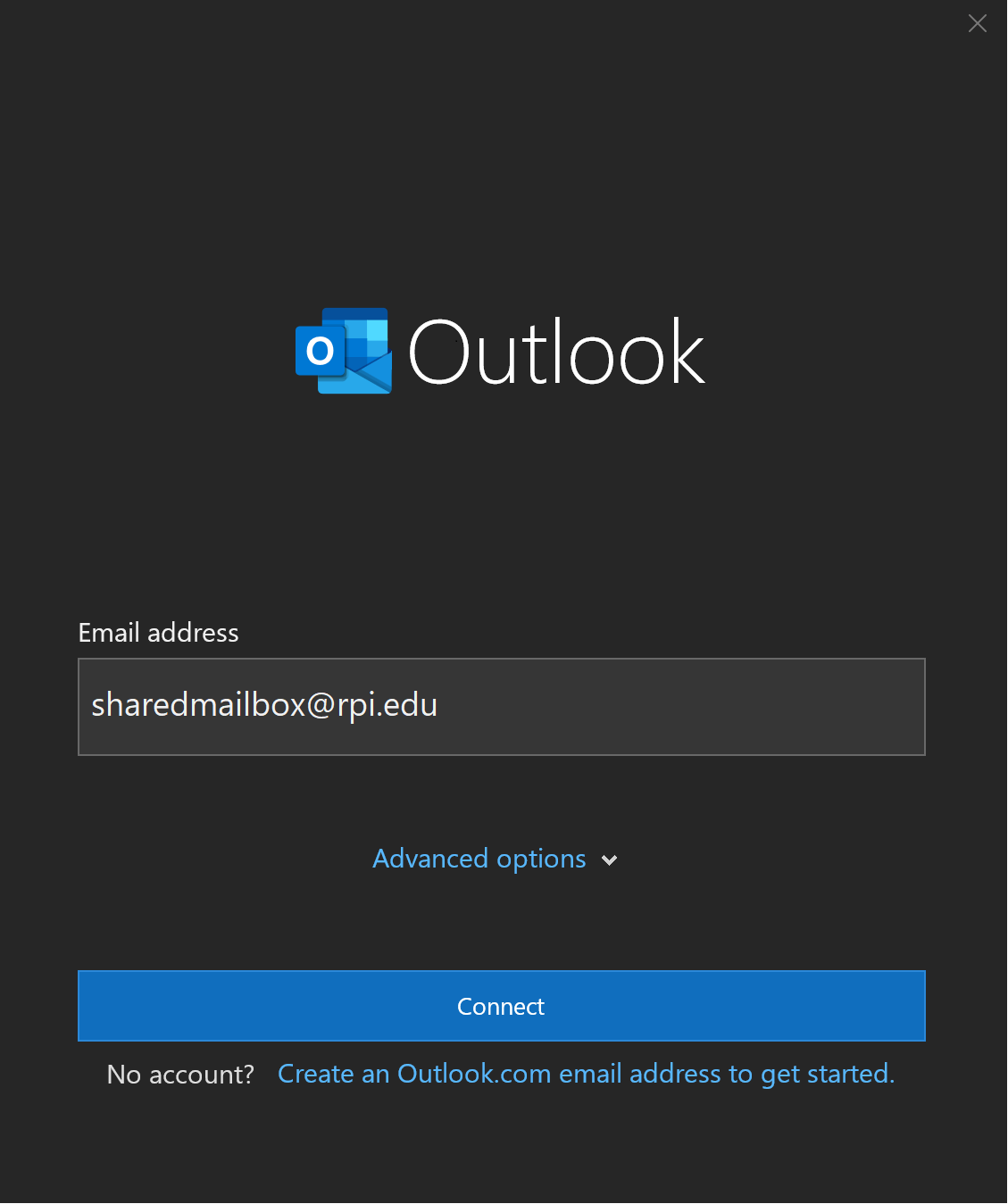 (Outlook email connection screen)
6. This will bring you to a microsoft login prompt. At the sign-in screen enter YOUR RPI email address and click Next. If you do not have the option to overwrite the sign-in that comes up you should have the option to click Sign in with another account and then sign-in with YOUR RPI email address.

8. Password: enter your RCS password, hit Sign in
9. If you get an MS login - autodiscover.xml box - Click Allow
10. Duo prompt
11. at Account successfully added screen, hit Done and restart outlook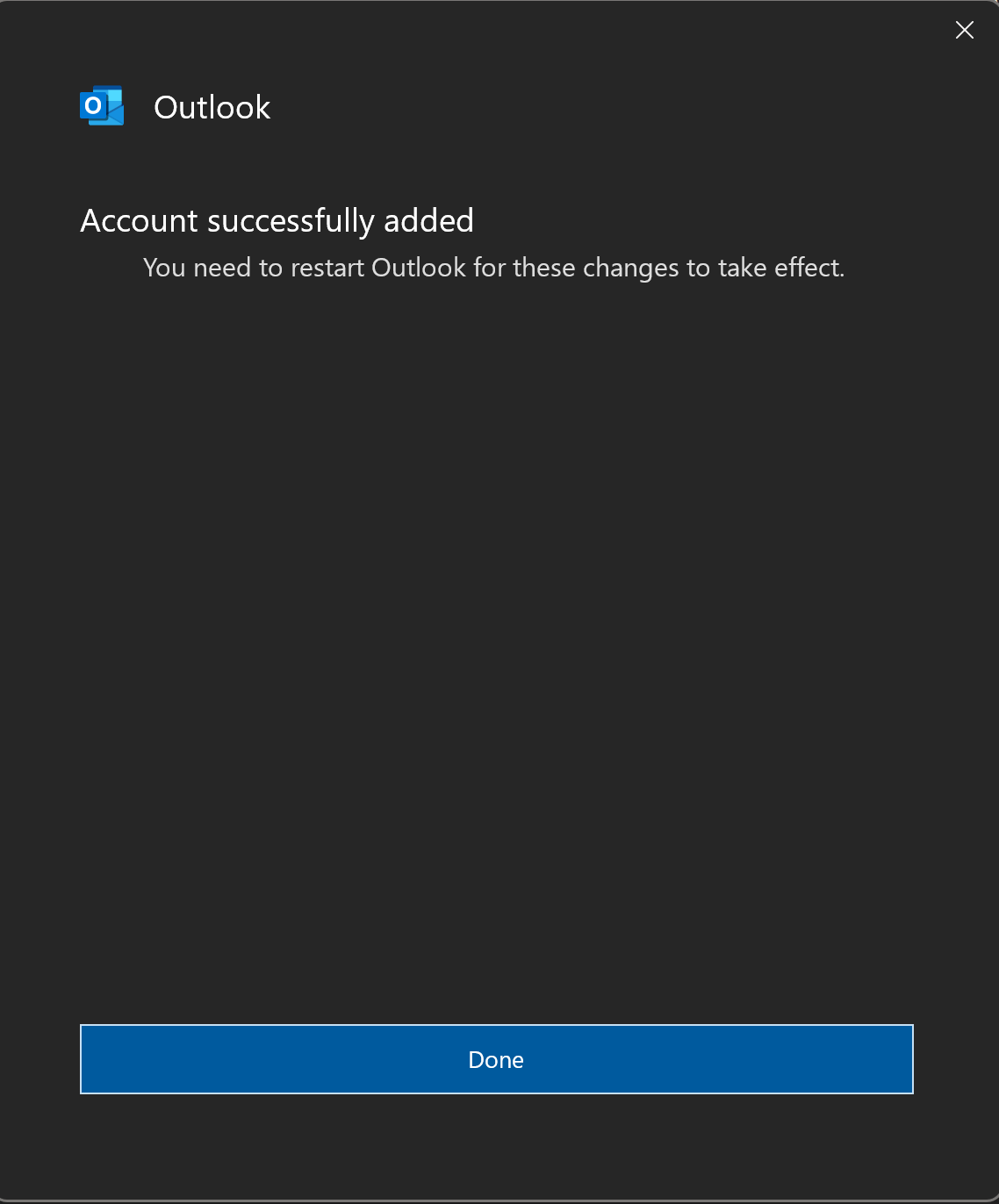 (Login Successful screen: Account added successfully)
12. File - Account Settings - Account Settings
13. Double Click on the Shared Mailbox
14. Make sure Cached Exchange mode is checked and slide to All
15. Click Next
16. Click Done and restart Outlook
Multiple email accounts for shared mailboxes: you need to do these steps for each mailbox
Note: If you do not want to receive email notifications and/or want to receive email notifications for your own email but not shared mailboxes please go to this link:
https://www.extendoffice.com/documents/outlook/5559-outlook-disable-notifications-for-one-account.html
If you need assistance please submit a Support Request
References
None at this time.
Last Reviewed: 10-Mar-2023