Changing your Duo Settings and Devices - including adding a new or additional device
NOTE:If you need to replace your old device and you do not have access to it, you will need to submit a Support Request to have helpdesk remove your old device from the server. Please include your RIN for identity verification.
1. In a web browser go to:
https://apex.cct.rpi.edu/apex/f?p=119
2. At the login screen login with your RCS userid and password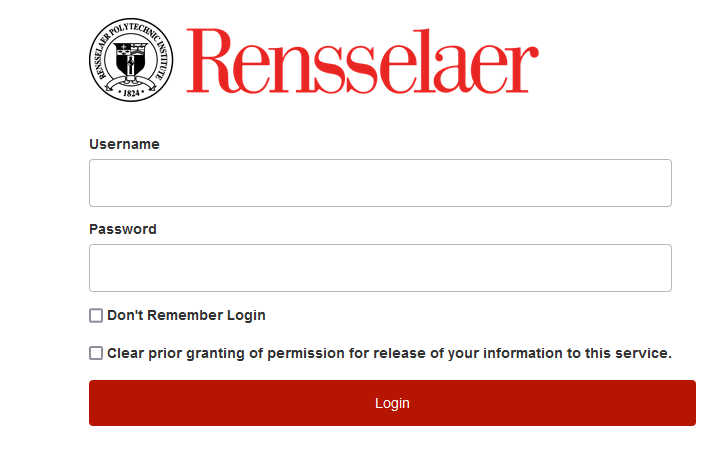 [login screen prompting for RCSid and password - click Login]
3. IF you get prompted with an automatic Duo Push, click on Other Options.
4. Select Mange devices.

[screen showing where to click to mange devices]
5. You need to verify you identify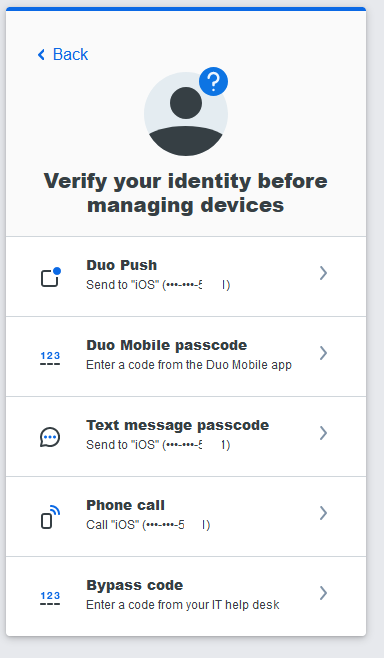 [screen showing how to confirm id to change devices]
6. From here you can remove or enroll new devices.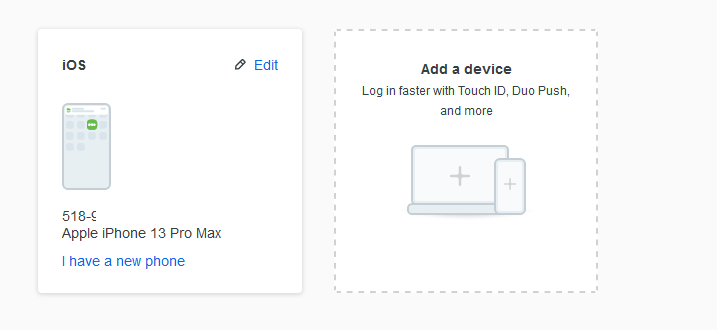 [screen showing active devices and option to enroll new]
If you need assistance with this please submit a Support Request
How to obtain and use a Hardware token to login with Multi-Factor authentication
Hardware tokens we are able to support are available to purchase at the Rensselaer Collegiate Bookstore for the price of $24.95.
Once you obtain a hardware token from the bookstore, please submit a Support Request providing your RIN for identity verification and the serial number that is on the back of the token.
Once we assign your hardware token to your account we will let you know it is ready.
When you are presented with a login requiring multi-factor authentication:

Userid: RCSuserid
Password: RCS password
Second password – hit the button on the token and enter the 6 digits, no spaces as your second password
OR a notification to choose click Enter a Passcode - hit the button on the token and enter the 6 digits, no spaces as your second password
References
Duo Mobile Privacy Information:
https://help.duo.com/s/article/4683?language=en_US
If you do not have the VPN installed:
How to login to the VPN using Duo Mobile - Multi-Factor Authentication
https://itssc.rpi.edu/hc/en-us/articles/360061226812-VPN-logging-into-the-VPN-using-Multi-Factor-Authentication-with-Duo-Mobile-app-prompt-for-second-password-

Additional references on Cisco Duo:
https://help.duo.com/s/article/2094?language=en_US