Overview
How to clear Java and Browser cache
Procedure
Clearing JAVA Cache
Close Banner, UC4, Nolij, etc (all use Java)
Control Panel, Java
On the General tab click on Settings: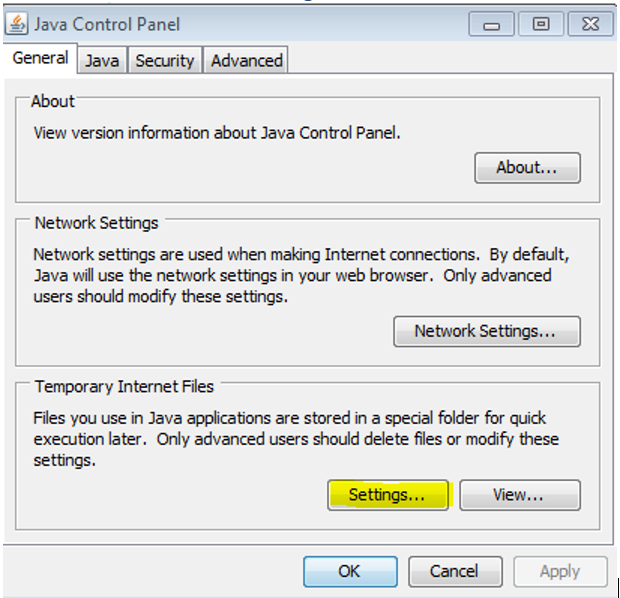 4. Then Delete Files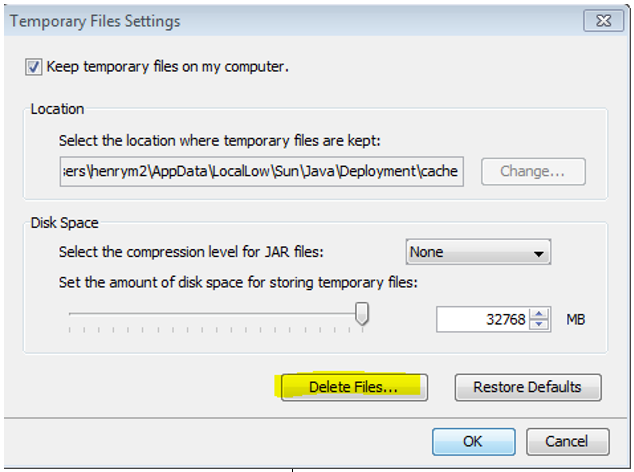 Clearing Browser Cache – Internet Explorer 11
Under Tools, click on Delete browsing history…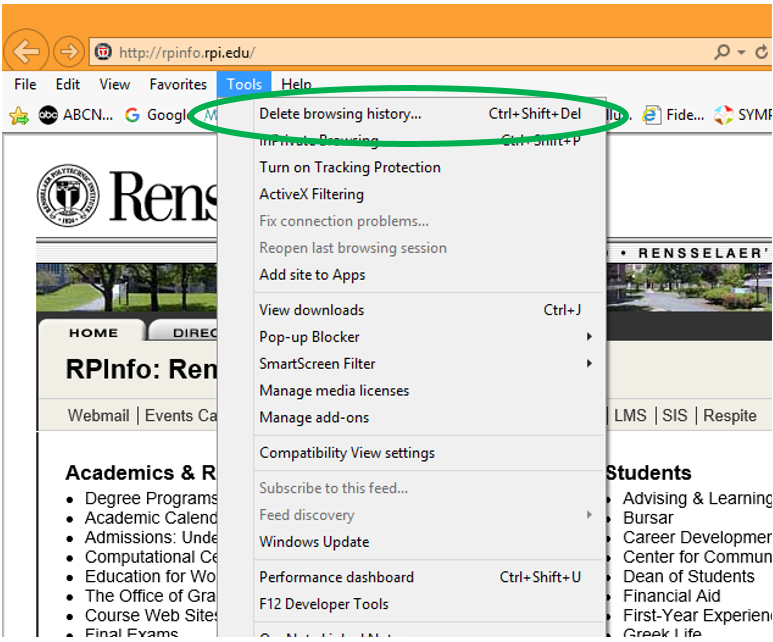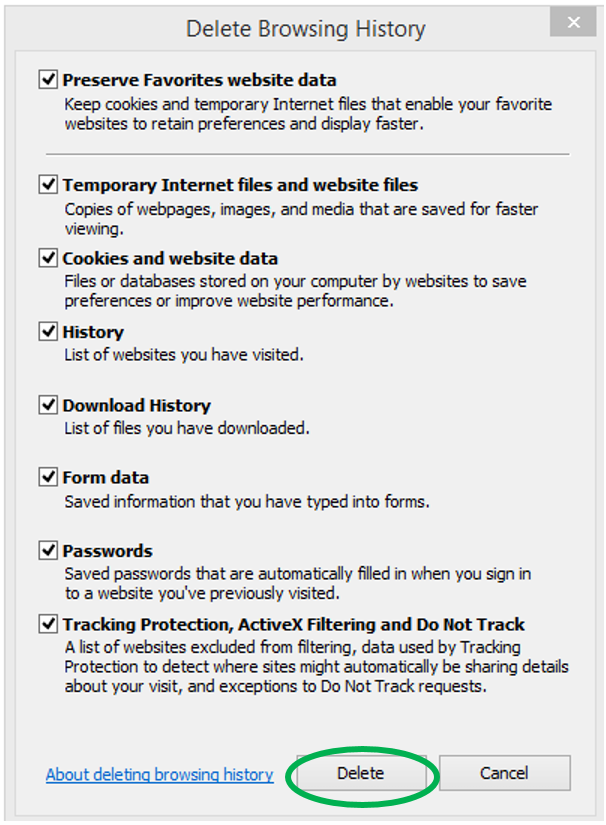 2. Check all of the boxes in the Delete Browsing History window
3. Click Delete on the bottom of the window
You will eventually after a short period of time, depending on your personal amount of history since the last cache clear, see a pop-up on the bottom of your browser:

4. Click the x to remove the pop-up.
References/Links
Place any additional references or links that the user may find helpful (paragraph-size default)