Overview
How to clear Java and Browser cache
Procedure
Clearing JAVA Cache
Close Banner, UC4, Nolij, etc (all use Java)
Control Panel, Java
On the General tab click on Settings: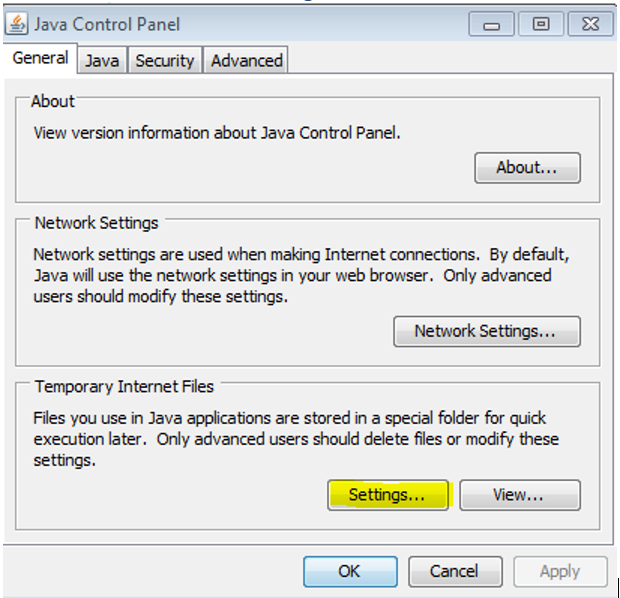 [Java Control Panel window with the General tab selected and the Settings button is highlighted]
4. Then Delete Files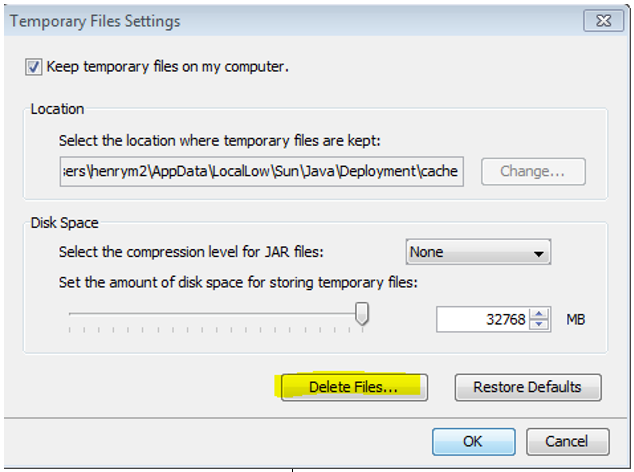 [Temporary Files Settings window with the Delete Files button highlighted]
Clearing Browser Cache – Internet Explorer 11
Under Tools, click on Delete browsing history…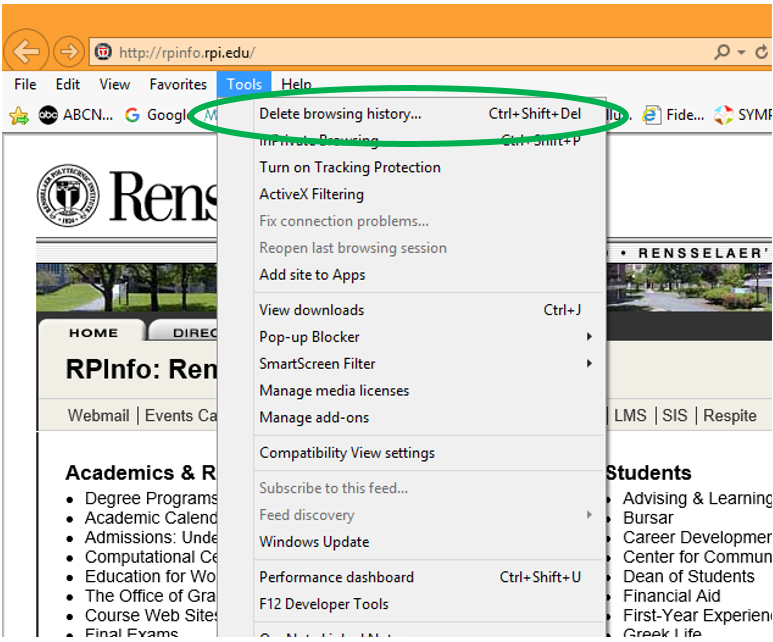 [Internet Explorer window with the Tools tab selected and the Delete browsing history button is circled]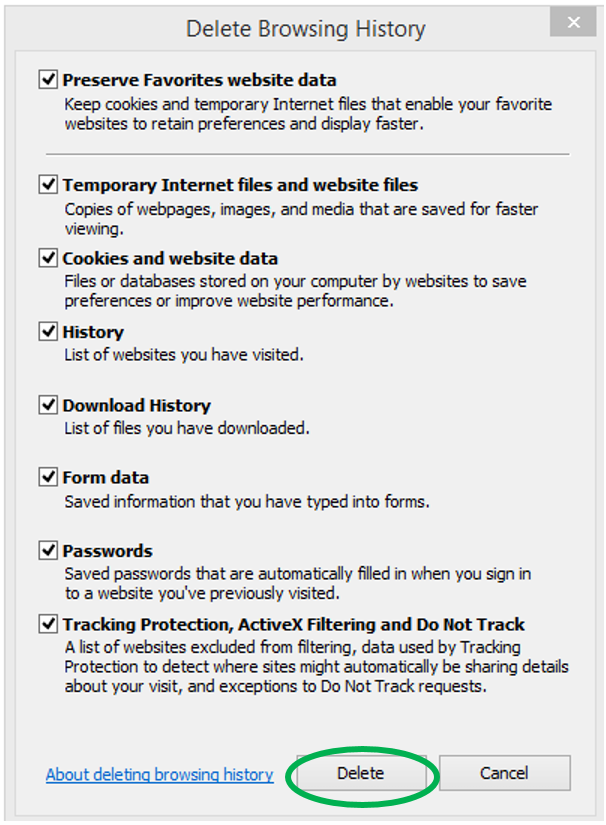 [Delete Browser History window with the all of the boxes checked and the Delete button circled]
2. Check all of the boxes in the Delete Browsing History window
3. Click Delete on the bottom of the window
You will eventually after a short period of time, depending on your personal amount of history since the last cache clear, see a pop-up on the bottom of your browser:

[Window showing a message saying Internet Explorer has finished deleting the selected browsing history]
4. Click the x to remove the pop-up.
Last Reviewed: 02-Aug-2018