Overview
Your SIS account is used to access your personal information in the Student Information System (SIS) (also known as Rensselaer Self Service (RSS) for faculty and staff).
Procedures
You will need access to your RPI email which uses your RCS userid and password.
Follow these steps if this is the first time setting up your SIS login.
Go to https://sis.rpi.edu
Click on "Forgot Password"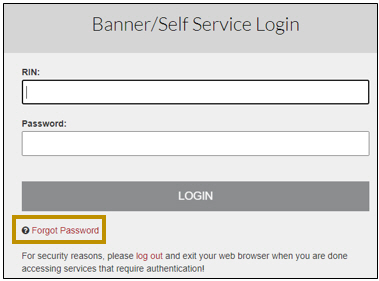 [SIS login screen showing Forgot Password highlighted]
3. Next screen enter your RIN and click on "Reset Password"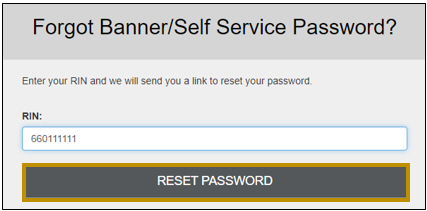 [Forgot Password window showing RIN field completed and Reset Password highlighted]
4. Check your RPI email for a reset link and follow the instructions in the email
NOTE: The new password must meet these requirements:
- be 8–30 characters in length
- cannot contain spaces
- contain at least 1 number, 1 alpha and 1 punctuation character
5. Go to https://sis.rpi.edu and login with the new password.
If you need assistance, please submit a Support Request.
Last Reviewed: 01-Apr-2021