Overview
Dell SupportAssist for PCs and Laptops is a Software program that scans your computer to:
Manage personal devices
fix issues
keep your pc up to date
Procedures
How to Install:
Download SupportAssist
Open the SupportAssist Installer.exe file located in the lower left corner of your screen
The "Getting application files" dialog box appears.
4. Search for SupportAssist and pin this to your taskbar.
5. Click the SupportAssist icon on your taskbar and click "Start now"
You will see the SupportAssist software run through the diagnostic updates and let you know if updates are available.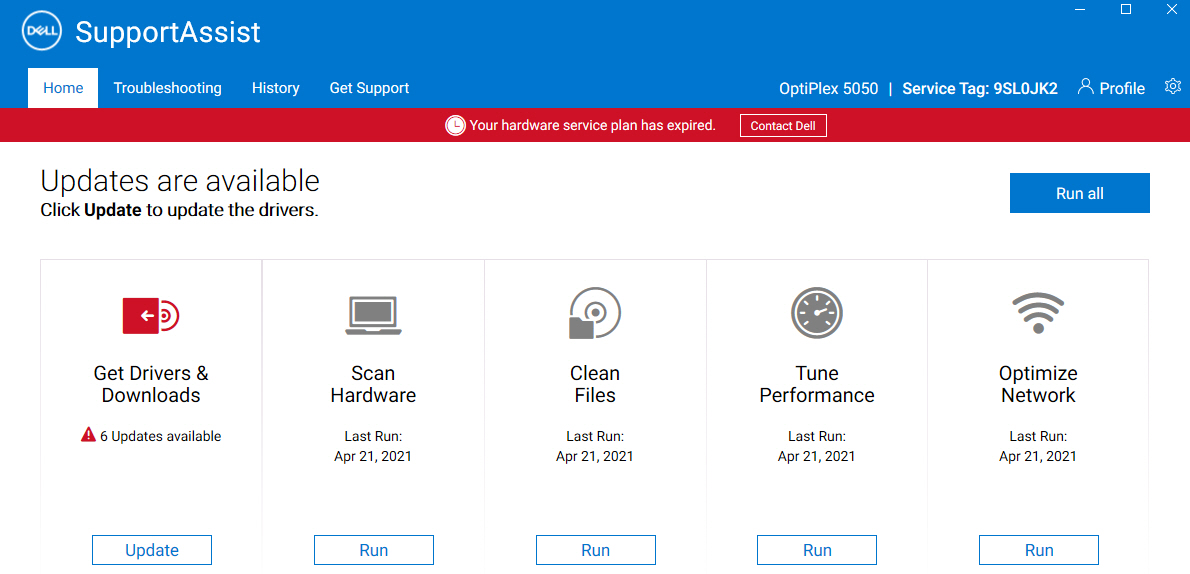 [Support Assist home tab showing Updates are available with Get Drivers & Downloans icon highlighted]
6. Once the updates are complete, click "Update" if there are any drivers and download updates.
An update screen appears showing Urgent updates and Recommended updates.
7. Make your selections and then click "Install"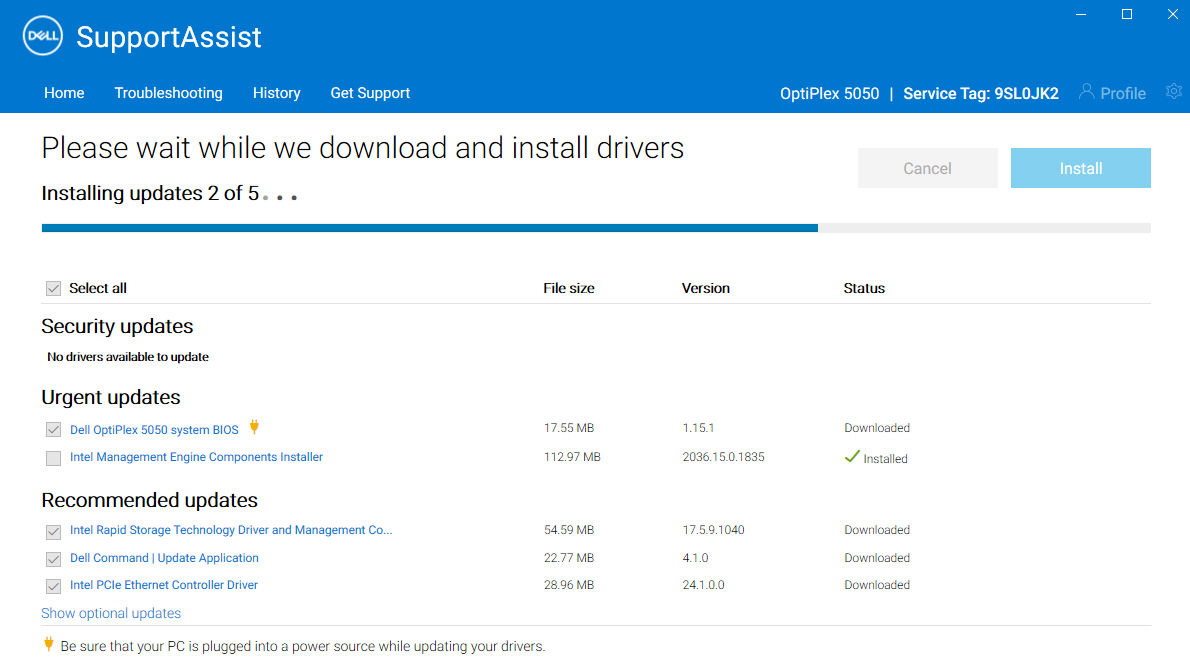 [Support Assist Please wait while we download and install drivers message]
References/Links
https://www.dell.com/support/contents/en-us/article/product-support/self-support-knowledgebase/software-and-downloads/supportassist
Last Reviewed: 20-Jan-2023