Overview
With the VPN installed and configured, Multi-Factor Authentication is required.
Procedures
Duo Mobile will first need to be configured:
https://itssc.rpi.edu/hc/en-us/articles/4404857070733-Duo-Mobile-Multi-Factor-Authentication
Logging into the VPN using Duo Mobile or hardware token
1. Open Cisco AnyConnect Secure Mobility Client (VPN) application either from the bottom right tray or if doesn't show there from Start - Programs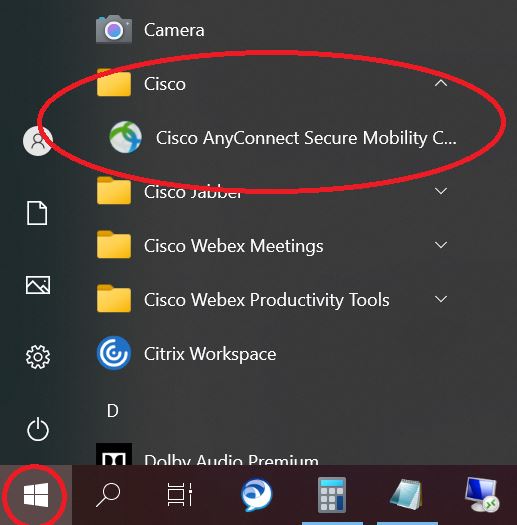 [Cisco AnyConnect Secure Mobility option highlighted from the start menu]
2. Connect to box: enter vpn.net.rpi.edu (for staff and faculty) enter vpn.stu.rpi.edu (for students)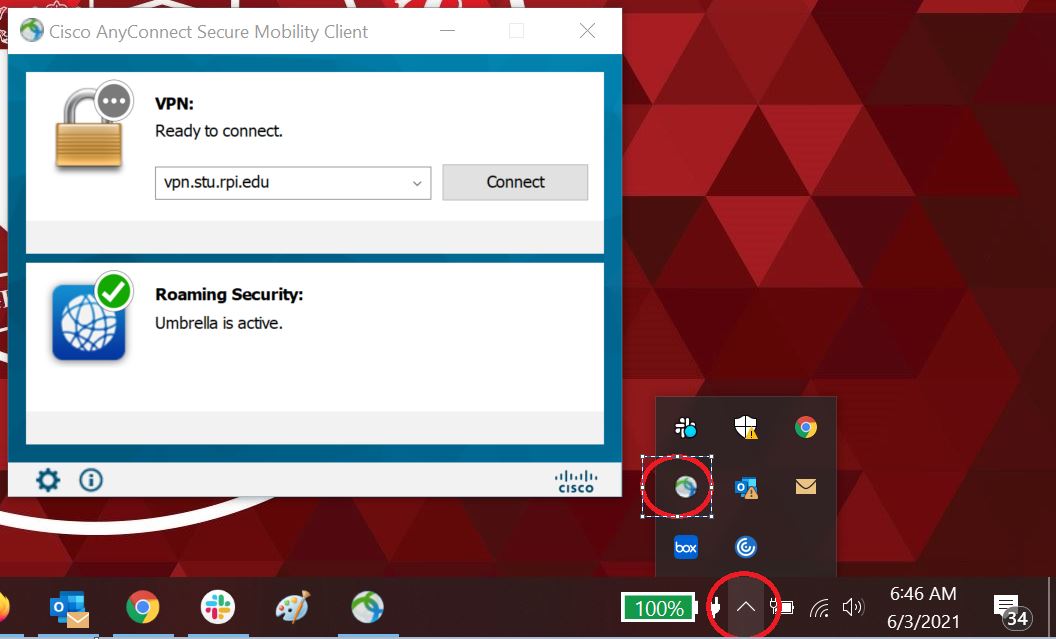 [Cisco AnyConnect Secure Mobility Client connect screen with Cisco AnyConnect icon highlighted from the n taskbar]
3. An integrated browser opens prompting for your RCS userid and password.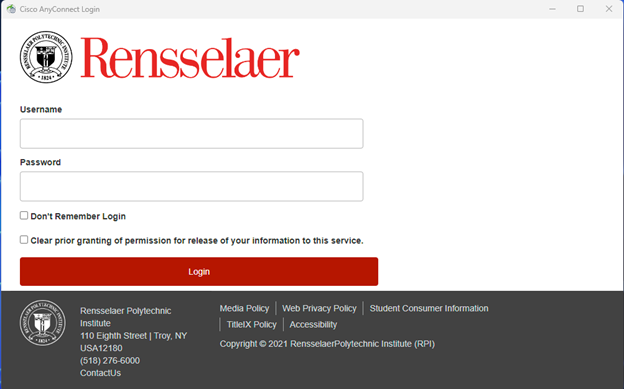 [RCS username and password Login screen]
4. Once your password is validated you will be prompted to validate with Duo. Verified push is the default, but hardware token codes will also work.
5. Enter the code shown on the login page into your mobile device or click Other options to access hardware token option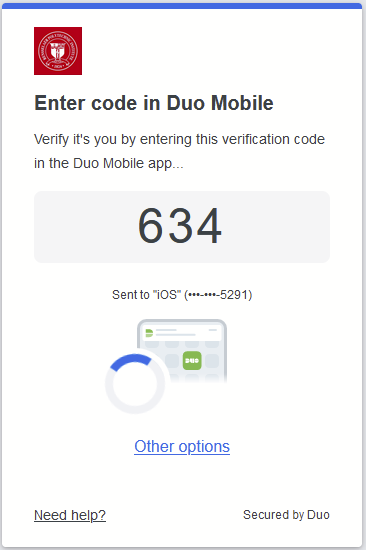 [Duo Verified push screen showing the Enter code for Duo Mobile]
References
https://itssc.rpi.edu/hc/en-us/articles/360008783172-VPN-Installation-and-Connection
https://itssc.rpi.edu/hc/en-us/articles/4404857070733-Duo-Mobile-Multi-Factor-Authentication
Last Reviewed: 31-Jul-2023