Overview
With the VPN installed and configured, Multi-Factor Authentication is required.
Procedures
Duo Mobile will first need to be configured:
https://itssc.rpi.edu/hc/en-us/articles/4404857070733-Duo-Mobile-Multi-Factor-Authentication
Logging into the VPN using Duo Mobile or hardware token - the second password
1. Open Cisco AnyConnect Secure Mobility Client (VPN) application either from the bottom right tray or if doesn't show there from Start - Programs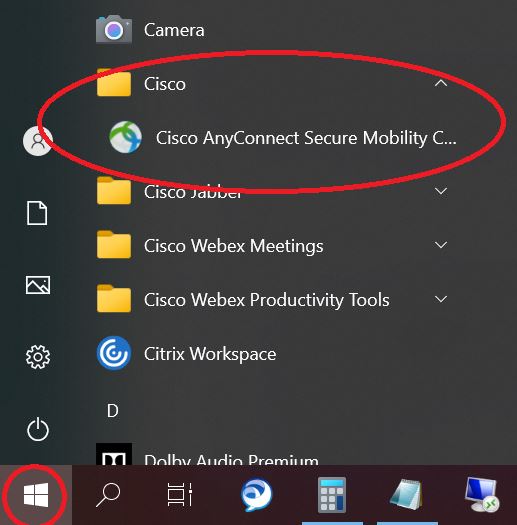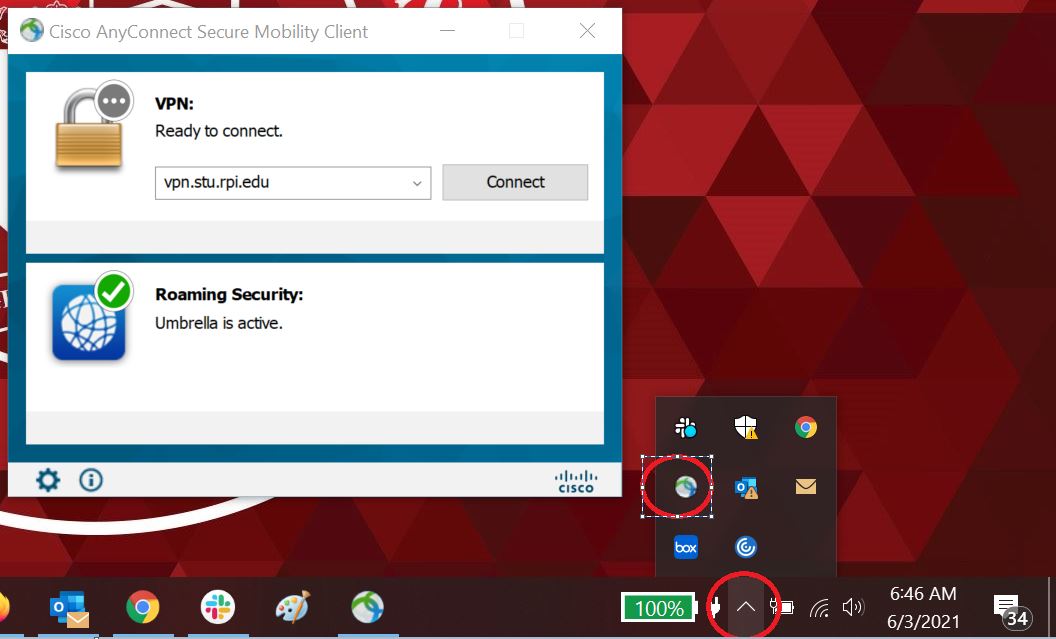 2. Connect to box: enter vpn.net.rpi.edu (for staff and faculty) enter vpn.stu.rpi.edu (for students)
3. Enter your RCS userid and RCS password in the first password field
4. Second password - 3 methods:
a. For the Second password enter: push Go to Dup app on your phone to Approve
b. IMPORTANT: If push does not work, open the Duo Mobile app on your smart phone - click the refresh icon to the right of the code that comes up to generate a new code and this is your second password (no spaces) for logging into the VPN.
c. If you have a hardware token (available for purchase at the Rensselaer Collegiate bookstore for $24.95) push the button and enter the 6 digits (no spaces) as your second password.
References
https://itssc.rpi.edu/hc/en-us/articles/360008783172-VPN-Installation-and-Connection
https://itssc.rpi.edu/hc/en-us/articles/4404857070733-Duo-Mobile-Multi-Factor-Authentication
Last Reviewed: 20-Jan-2023