Overview
Procedures for connecting to the RPI wpa_2 network using a Chromebook machine.
Procedures
1. On the taskbar, next to the clock, click the wireless indicator icon.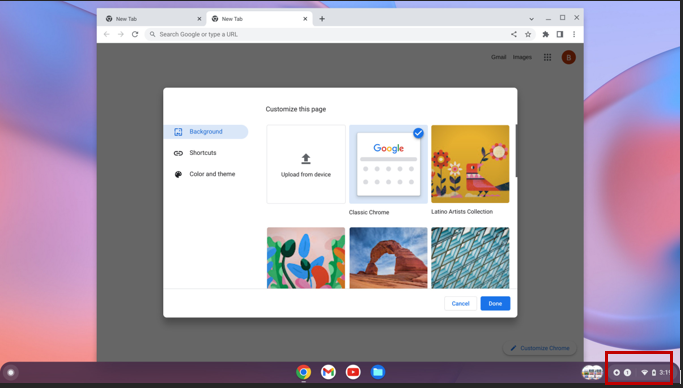 [Chromebook Desktop Screen showing Wi-Fi Symbol]
2. In the menu that appears, click in the network row (you will either see a network indicator icon or the words "No Network" on that row.
3. Select rpi_wpa2.
4. In the "Join Wi-Fi network" dialog box, set up your connection as follows:
EAP Method: Select PEAP
Phase 2 Authentication: Select MSCHAPv2
Server CA Certificate: Select Do not Check
Identity: Enter your RCSUserID (do not include @rpi.edu)
Password: Enter your RCS Password
Anonymous Identity: Leave this blank.
5. Click Connect
References/Links
None at this time.
Last Reviewed: 08-Nov-2022