Overview
How to add a new Exchange email account to Office 2019 in Windows.
Procedures
1. Open Outlook application
2. In Outlook under "Profile Name," name your profile Outlook Default.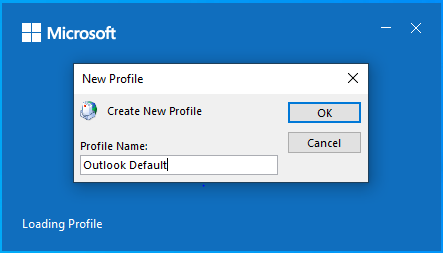 [Outlook New Profile Screen]
3. Type in your RCSUserID@rpi.edu and click Connect.
4. In Microsoft Login Screen, type in your RCSUserID@rpi.edu, and click Next.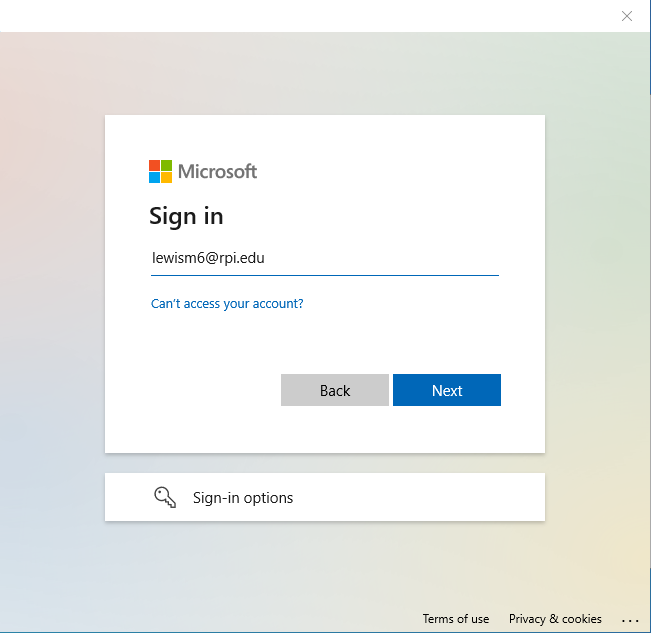 [Microsoft Login Screen]
5. Enter your RCS Password and click Sign In.
6. Accept Duo Push notification
[Duo Push Notification]
7. Click ok
References
None at this time
Last Reviewed: 24-Jun-2022