Overview
How to add a new Exchange email account to Office 365 in Windows.
Procedures
1. Open Outlook
2. If do not get the below screen click on - File - Account Settings - Account Settings - New
3. Enter your full RPI email address and click connect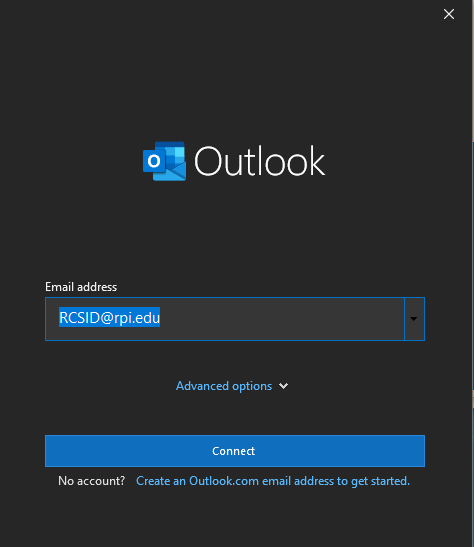 4. The account should be successfully added, If the Set up Outlook Mobile on my phone, too option is selected, make sure to deselect it.
5. Hit done and wait for outlook to load. As this is the first time, give it some time to start loading in your email
References
If you are continually getting a Windows Security login prompt:
https://itssc.rpi.edu/hc/en-us/articles/13825097736973-Windows-Security-login-pop-up-configuring-Outlook-for-Windows
Last Reviewed: 24-Jun-2022