Overview
The Find My Application is installed on every Mac Operating System including iPhone's, iPad's, and Mac computers. Through the below procedures, it is recommended to turn on "Find My" which will enable location services to be enabled on your iOS or Mac device in case of the device being lost or stolen. If the device is lost or stolen, you can log into the Find My Application (with your Apple ID) on another Mac device, and track the lost or stolen device's location.
Procedures
1. From the iPhone or Mac main screen - click on the Settings Icon

2. In the Settings screen, click on your Name/Apple ID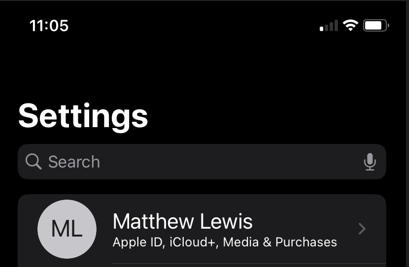 [Settings Home Screen]
3. Click on Find My under your Apple ID.
4. Click on Find My "Device(iphone, iPad, Mac).
5. Enable Find my iPhone, Find my network, and send last location.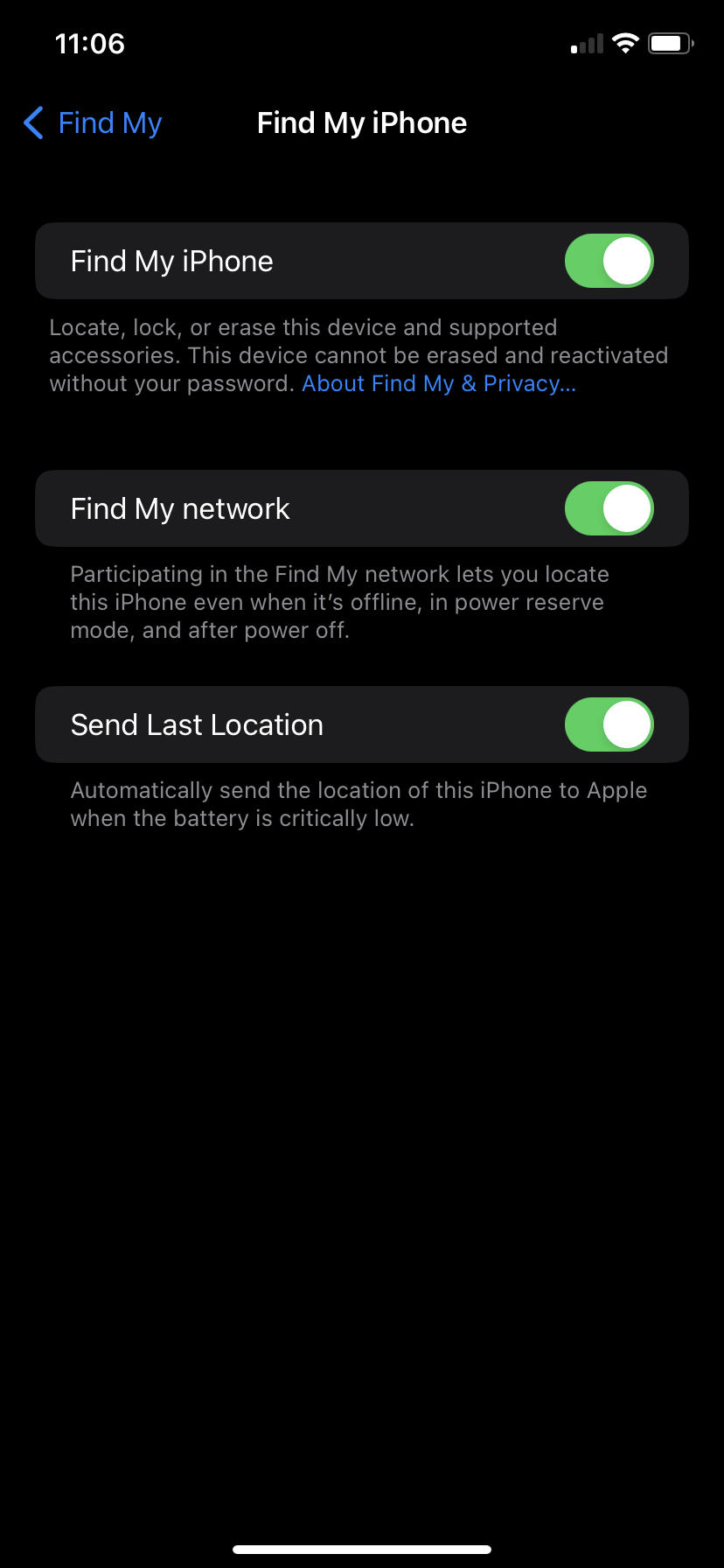 [Find my iPhone Screen]
6. If you click on

Application on your phone, you will be able to view a live location of your devices logged into your Apple Account.
References/Links
None at this time
Last Reviewed: 13-Apr-2023