Overview
How to configure Apple/Mac mail for Exchange Online.
Procedures
Click on Apple Logo ()
Click on System Preferences - Internet Accounts
Microsoft Exchange
5. Enter your RPI email address and hit sign in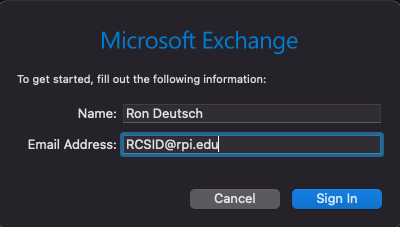 [Microsoft Exchange login window]
6. When prompted with "Sign in to your Exchange account using Microsoft?", Click Sign in
7. A Microsoft pop-up will appear with your RPI email address at the top. Enter your password
(If you do not see your RPI email at the top, click sign in with another account)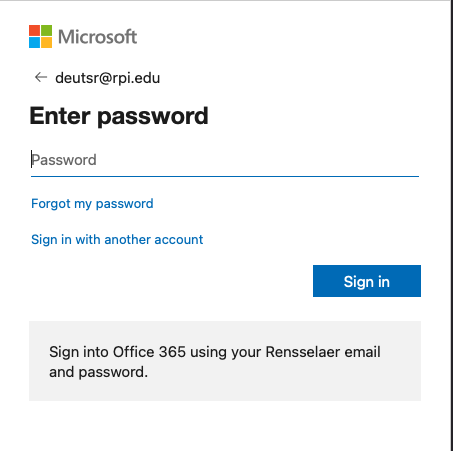 [Microsoft Login window]
8. Accept the Duo Push.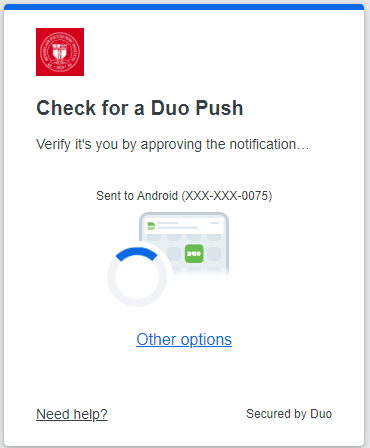 [Duo Push Notification]
9. At Permissions requested, hit Accept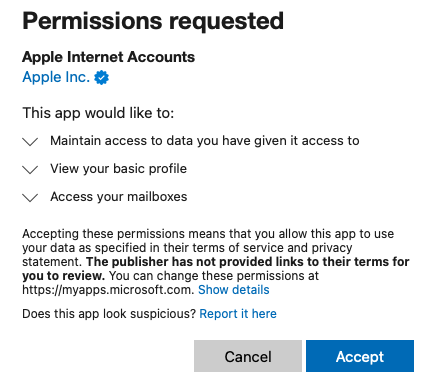 [ Permissions requested Popup window]
10. Select the apps you want to use with this account
11. Click Done
12. Close Internet Accounts
13. Open Mail Application
References/Links
None at this time
Last Reviewed: 24-June-2022